Call2Customer an Outsourced Call Centers in India is delivering
C2C strategizes a well-structured approach and training to agents which creates a difference in customer engagement and lead generation. Our B2B telemarketing agents were continuously aiming to increase registrations of event organizers.
C2C provides B2B Telemarketing Services to expand the businesses to those who have a GST number. Our skilled agents worked with professionalism to acquire new customers.
C2C, Inbound Calling Service team answers the queries of vendors who want to get Register themselves on Easy Serve to get more business. Our experienced staff assist them and give them all the useful knowledge.
C2C provides inbound call center services where dieticians help customers with their inquiries about the diet products and its usage. We are supporting customers via phone and email. We are making the inbound and outbound call to make new sales to customers and distributor. We also provide customer support for retention.
C2C has provided tier1 customer support to enhance the customer experience and assist them with the peering of internet ISP and routing the domestic traffic. Our team also outbound calls for the reminder of due date of payment and registration.
We are providing telemarketing services to a well-known Indian company 'Rocket Singh' a unit of Times Group. Our agents allow people of India to register at their app to refer and earn.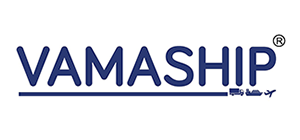 C2C provides outbound calling services to the Vamship customers. Sometimes customer could not collect it. Our trained agents call to the customers whose order is still with Vamship to reschedule them so it could reach quickly to the owner.
COVID 19 call centers services
We not stop our call centers service in covid19, Limited-Time Offer avail 10-25% OFF on the hourly cost on all services and projects Click here to learn more about call centers support in covid19.